Well, it's just going to be a long, hard road to recover my data. I am going to have to spend many hours recovering individual data files and copying them over to a new Win10 install.
I'm also going to have to find about 5 years worth of product codes, so I can reinstall software. I figure anything older than that isn't really worth the both at this time.
So, I am going to begin with the mapping software for the Imagination project that I have been working on, plus the excel spreadsheet that I was creating to establish population sizes for each nation.
on a slightly brighter note...
I've just finished my second seminar course for the MA in military history program that I am in. My final paper was on the cultural factors that led to the Bishop's Wars of 1639 and 1640 and the consequences that followed those wars. My next course begins in less than three weeks, so $500 more in books, of which we read from one to three chapters each. The books are useful additions to my library, but I hate that I have to buy a book that I am assigned to read less than 100 pages from it.
Anyhow, in 15 weeks, I will be halfway through the program and that will be a relief. I wish my employer coughed up more salary bonus for having multiple graduate degrees...they do not.
On that note, we are very close to striking, which is a shame. The school district I work for has playing hardball, likely the result of having a new superintendent. If we do strike, I will be playing board and miniature games with friends, when I am not working on my computer.
Speaking of which, I did receive several new games that I hope to play over Thanksgiving break.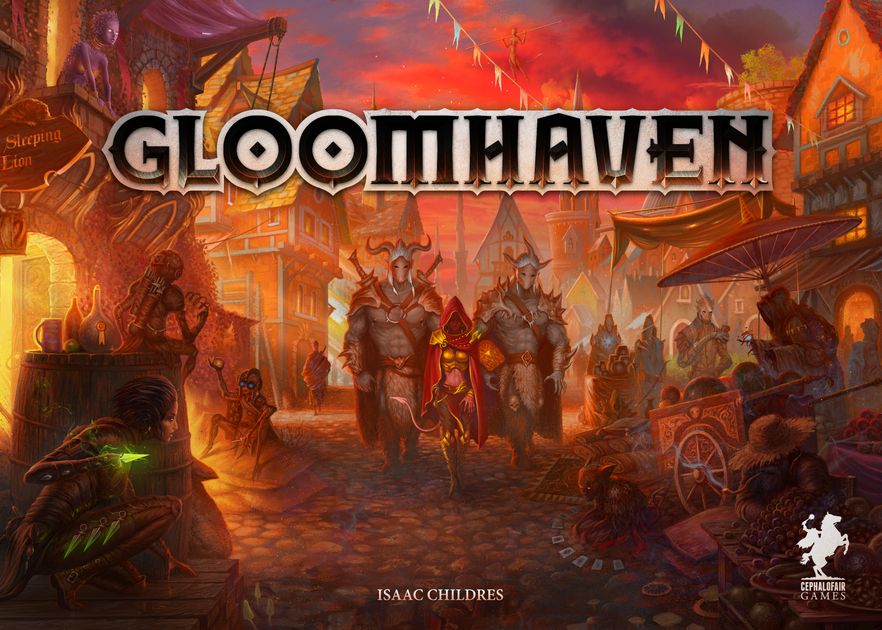 I picked this up through the second edition kickstarter. It's not a game for everyone, but I have a few friends who want to play the campaign.
Fallen Land. I saw this when it was a kickstarter, but I was low on funds and could not afford to support it at the time. I did order it and its expansion through Boardgamegeek.com and we're excited to play it next week. A monster game, as is Gloomhaven.
Wizard Kings, from Columbia Games, is also in route to me. I expect to play this next week also.
Our plans are to also play Maurice, finally. Four of us intend to play; we've been looking for an opportunity for a couple of months now. Between schedule differences, it's taken us until now to be able to get together and break out the miniatures.