Finishing off the first project of a suburban home, this post is the final one of the series.
Before I painted the model, I brushed on a mix of watered down white glue, about a 50:50 ratio, and let it dry. This serves to seal the sand to the model, otherwise when being painted, bits of sand come off.
Unfortunately, the dollar store foamcore is made differently than what is found in framing shops, the paper is thinner and does not have the same finish. Thus, my past experience in making 28mm terrain failed me here, as the paper ended up coming off the foam in a couple of places.
Luckily, as the model dried, the paper shrank a bit, tightening back up onto the foam, mostly. So, if I seal the sand again, at this scale, I will need to use less water, if any.
I sprayed the roof with Army Painter's fur brown, as I had it available, and black would have been a poor choice for a red base coat.
I then painted all of the sand covered foam and the garage door in a cheap Sienna Brown, found at Michael's or even Wal-Mart.
Once dry, I did a heavy drybrush of a cheap off-white, nearly a match for GW's Bleached Bone. I also painted the garage door, leaving a bit of the sienna brown on the sides and top, for framing.
I painted the front door a cheap Persimmon Red , then the rest of the windows/sliding glass door were painted first in black, and then highlighted with shades of blues and a white dot in the corner, using a technique for painting jewels that I read in White Dwarf over a decade or so ago. I painted the roof tiles in a cheap Bright Red and highlighted them with the Persimmon Red.
The stucco finish came out nearly perfectly, the brown and bone colors were a good combination.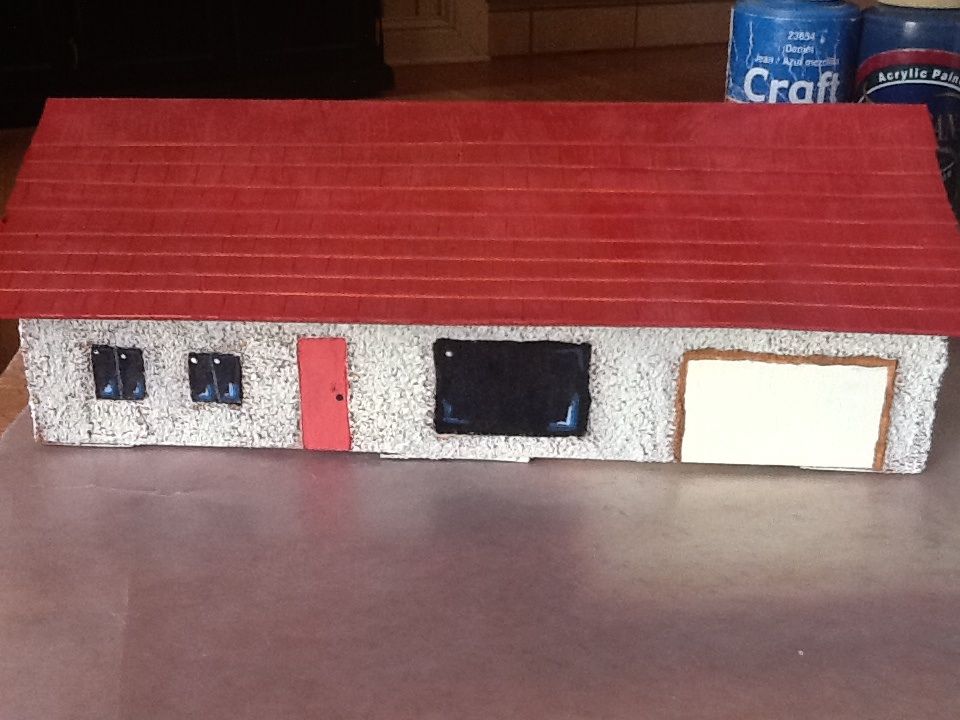 Front view.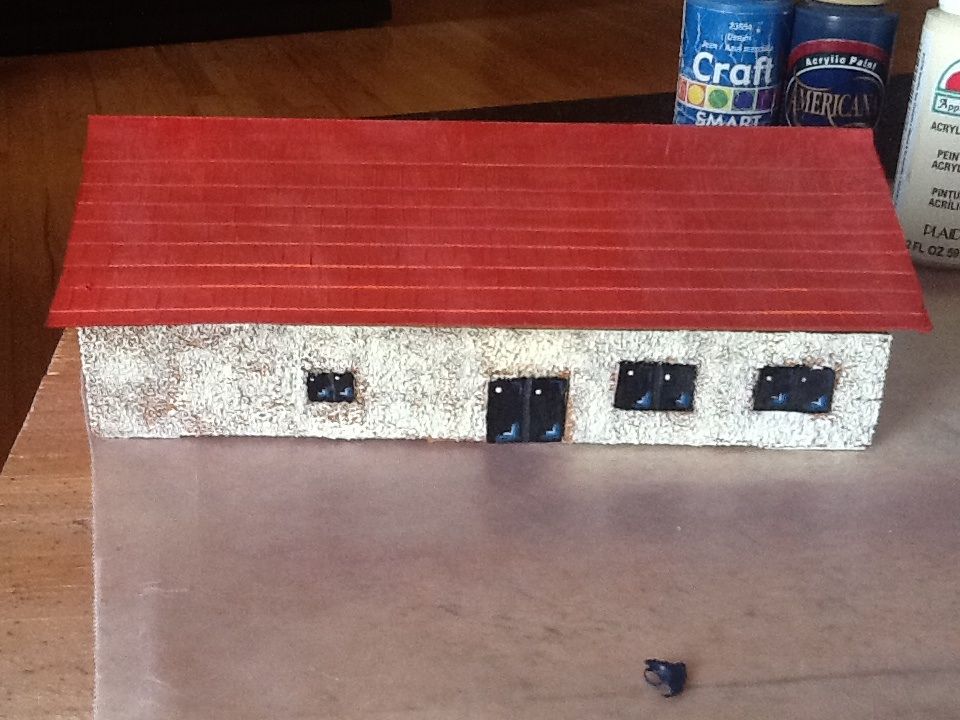 Rear view.
Side view.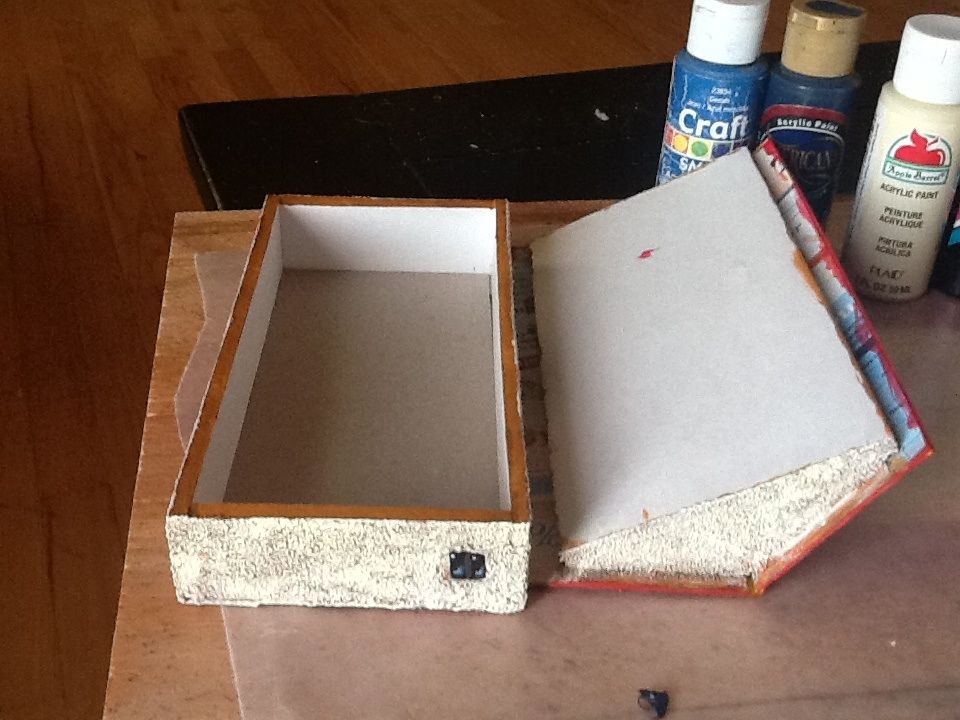 I did glue a piece of thick card to the bracers in the bottom, so I can later add an interior. You can see the bottom of the roof, which I will eventually glue foamcore stops to, so that it will not slide off the house during a game.
I have some 1/4 plywood available to me, and some Woodland Scenics trees, but I must first acquire the lawn, which is a special material. So, while the building is finished, I will add a final terrain piece post in the future, where it all comes together for the tabletop.
This took approximately seven hours to complete, but at least three to perhaps four hours was waiting on parts to dry so I could move on to another stage. I figure I can make the next three houses, using the same floorplan, in the same amount of time.