Just a quick post this New Year's Day morning, as my lads and I have to go into my parent's front yard and take down all of their Christmas decorations and the yard display. That is a job worth a few hours or more.
However, we did start the construction of our cruisers last evening. As the rules list three cruiser types (armored, protected, light), we have to visually represent them with enough differences to be able to tell them apart at a glance.
I was able to actually finish the construction of my four armored cruisers as the lads were assembling theirs, and the below pics show the results.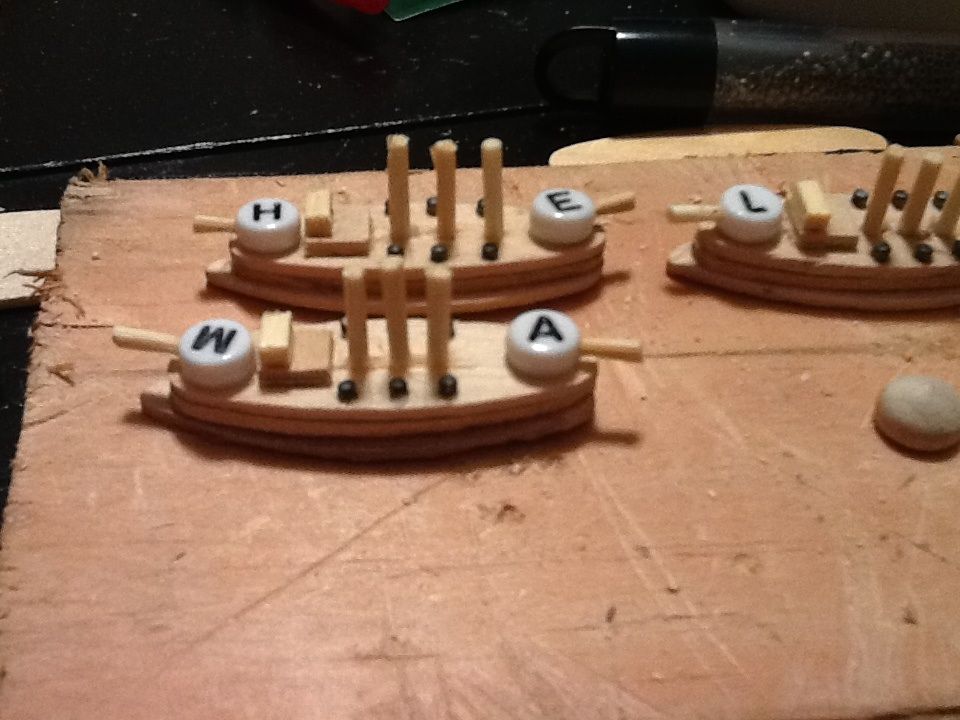 A close up showing the hull pieces very well. The thin piece forming the base of the bridge was from a small square included in the bag of wooden pieces, just cut to fit.
A comparison in scale. One of my sons' destroyers along side my cruisers. The wooden button in front of the destroyer will become a turret for a pre-dreadnought. The cruisers' measured length is 1.75 inches.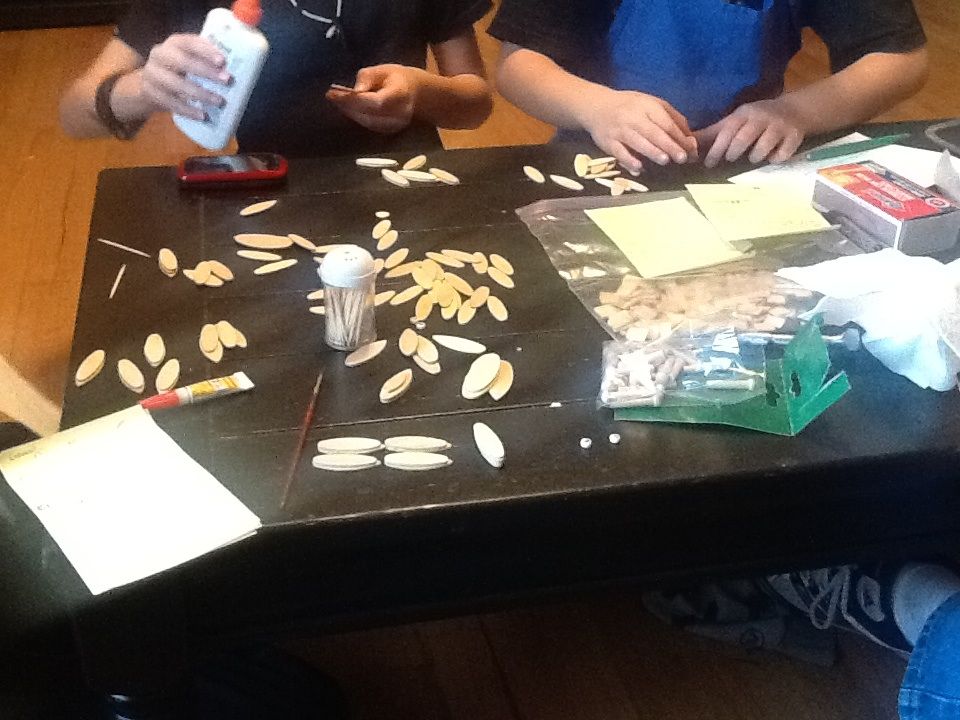 Some of the yardhands hard at work. In the center foreground, just on the other side of the four cruiser hulls formed up on each other, you can see the hull of a protected cruiser (it has the small superstructure). Those four hulls are light cruisers, with an armored cruiser to their right in the frame.
We are only using white glue for assembly of these ships. The tube of super glue that is shown here was used to base our zombie figures on pennies. We are hoping the weather cooperates enough so we can prime the zombies today.